Enchanted Forest Resort currently offers one Eureka Springs cabin with an outdoor hot tub on an attached covered patio.
After a long day of exploring Eureka Springs this is the perfect place to unwind and relax, connect and reconnect. It is enjoyable year round, but particularly beautiful on winter nights as the snow gently falls and glistens in the moonlight.
This is the perfect place to catch a glimpse of the local wildlife beneath a starlit sky. It is a rarity to find as relaxing and tranquil an experience so close to the convenience and charm of downtown Eureka Springs.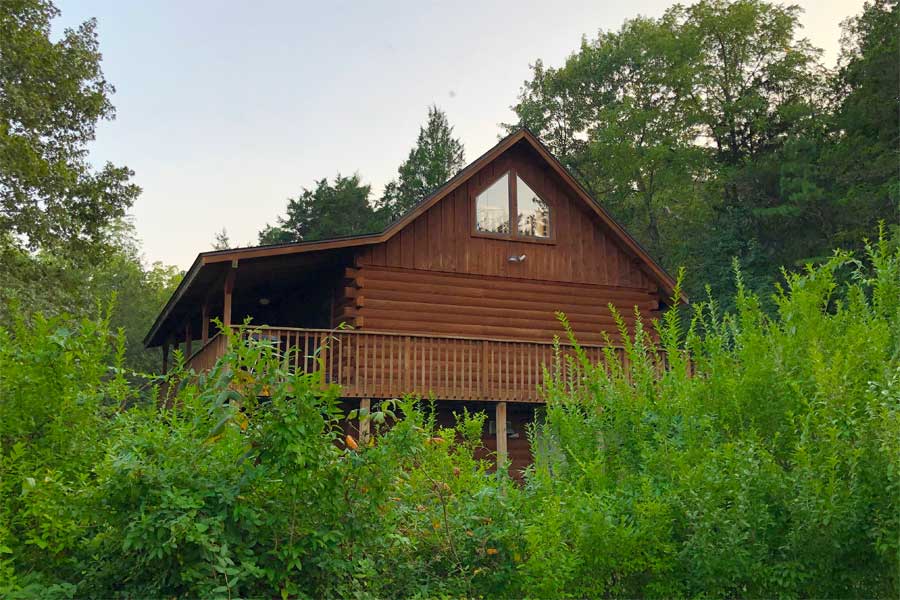 3 Bedroom, 2 Bath | Sleeps 2 - 8
Dogwood Lodge is our largest Eureka Springs cabin at 1600 sqft. Three bedrooms, kitchen, living and dining area allow for a family or group of up to 8 guests. Includes an outdoor hot tub.
From $195 - $255 Night
Cabin with Hot Tub in Eureka Springs
(DL) Dogwood Lodge