Enchanted Forest Resort offers three group or family cabin rentals in Eureka Springs that can accommodate up to 4, 6, or 8 individuals depending on the particular property.
Our cabins in Eureka Springs make for a perfect escape to the forests of the Ozarks – quaint, charming, rustic, with a country decor.
You'll find Enchanted Forest is a peaceful and private escape for you and your loved ones.
Eureka Springs is also only 2 miles south. Local activities, attractions, and dining are just around the corner – perfectly convenient.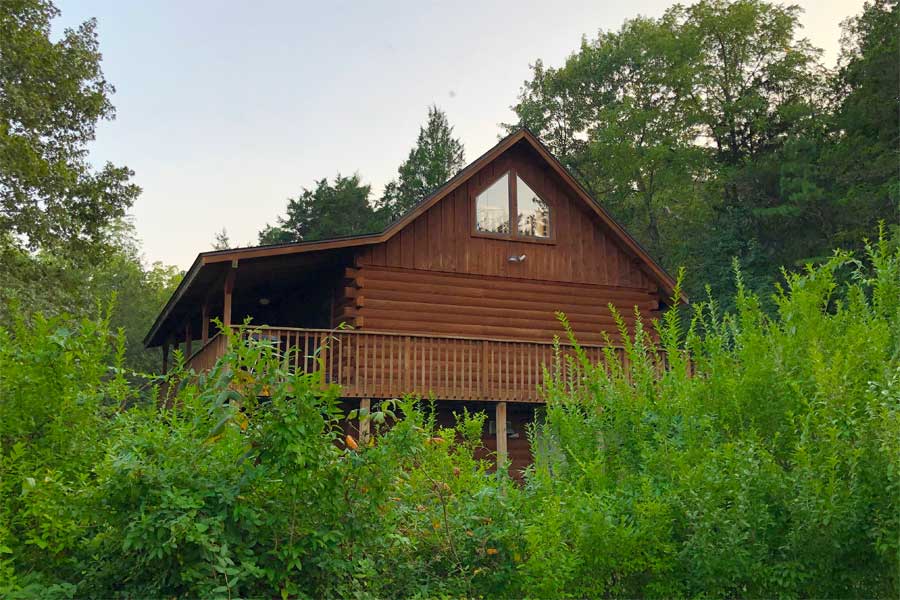 3 Bedroom, 2 Bath | Sleeps 2 - 8
Dogwood Lodge is our largest Eureka Springs cabin at 1600 sqft. Three bedrooms, kitchen, living and dining area allow for a family or group of up to 8 guests. Includes an outdoor hot tub.
From $195 - $255 Night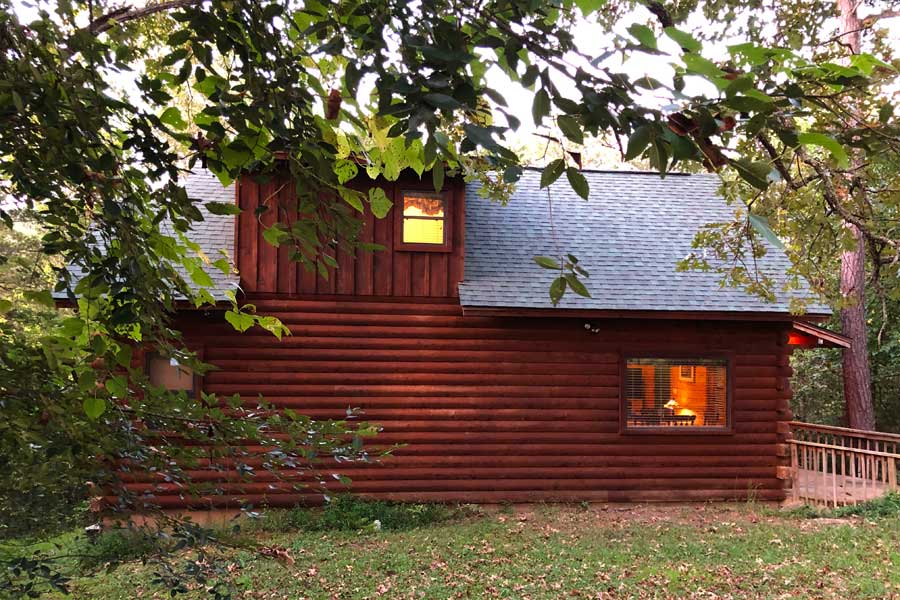 2 Bedroom, 2 Bath, Sleeper Sofa | Sleeps 2 - 6
Shady Oak cabin in Eureka Springs was designed to comfortably sleep 2–6 guests, perfect for couples traveling together or for families. Includes an outdoor hot tub and an indoor whirlpool tub in the Master bathroom.
From $185 - $225 Night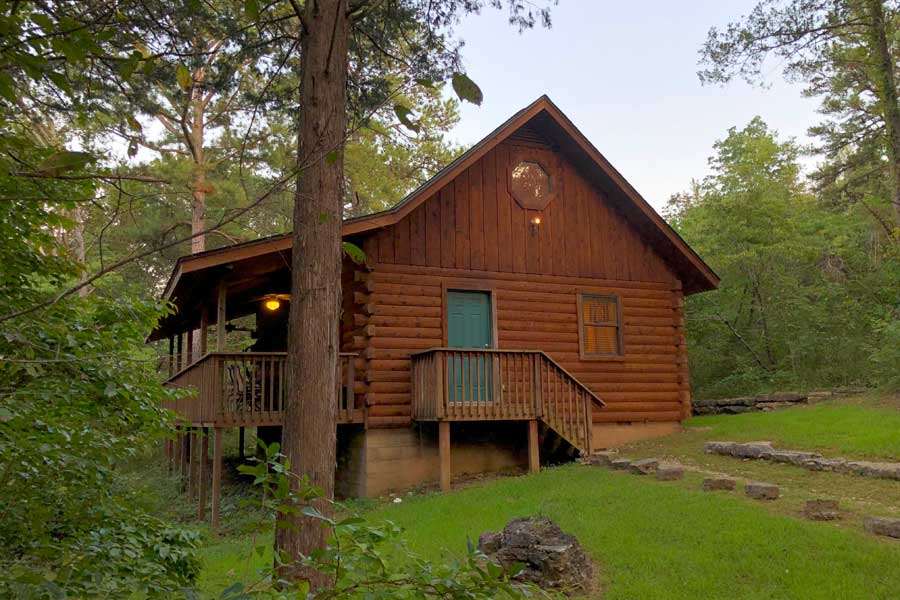 2 Bedroom, 1 Bath, Sleeper Sofa | Sleeps 2 - 6
Whispering Pines Cabin is warm, romantic, and private – a favorite for couples celebrating their anniversary. You will find a spacious living room, with comfortable sofa and glide rocker. Includes whirlpool tub and outdoor hot tub.
From $175 - $215 Night
Family Cabins Eureka Springs
(DL) Dogwood Lodge
(SO) Shady Oak Cabin
(WP) Whispering Pines Cabin